Back to Store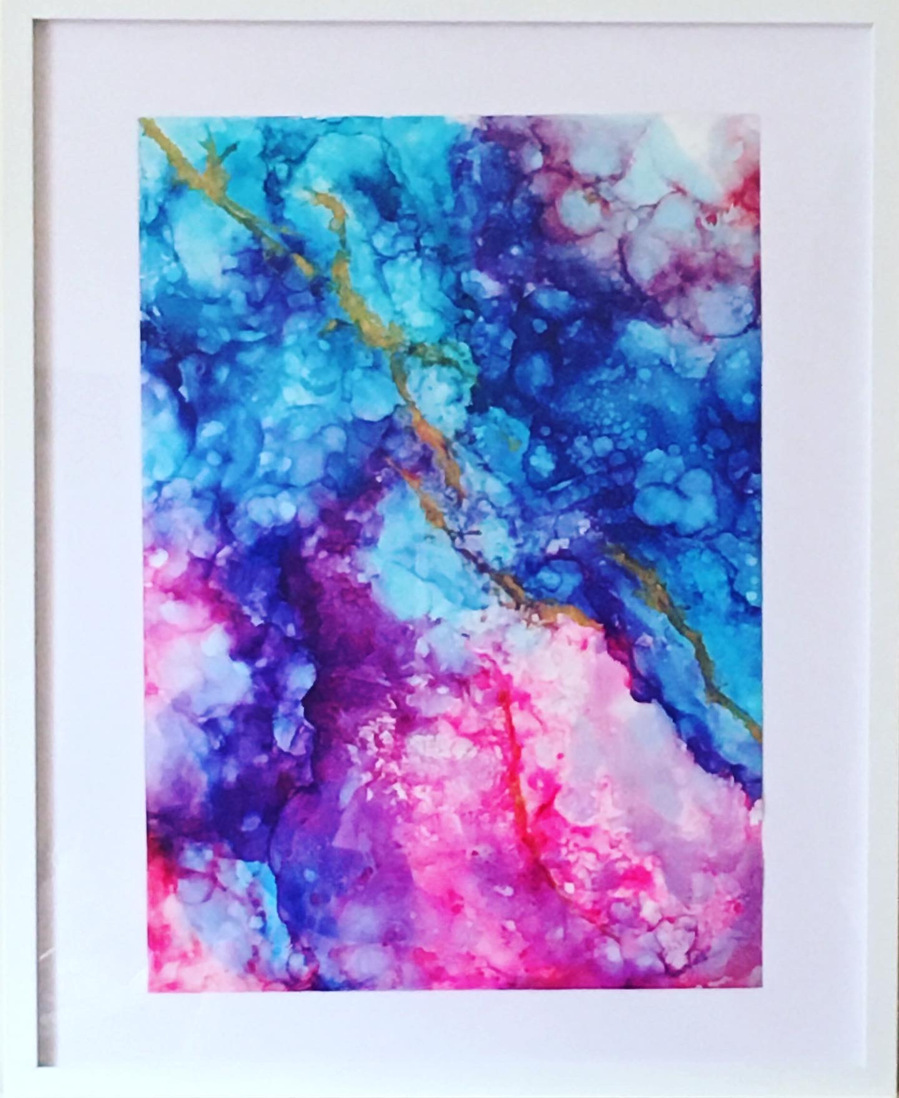 'Golden Lightening' - Framed and Mounted Original Alcohol Ink Painting on Yupo Paper
£75.00 GBP
Shipping costs will be calculated at checkout.
'Golden Lightening'
Alcohol Inks on A3 size Yuppo Paper
Framed and Mounted in lightweight frame
Frame size 54 x 44 cm
Previously on display at 'ART BOX CHESTER'
Art Box Chester, 96, Boughton, Chester CH3 5AQ
Framed and Mounted in White Lightweight Frame Original Alcohol Ink Painting on Yuppo Paper with Clear Gloss Varnish Seal and Finishing Sprays
Branching off as a series of its own 'Bright Lightening' emerged while I was developing my 'Fantasy Land' Series, experimenting with Alcohol Inks on canvas. I was thinking about how I found something amazing from something so awful in my life. The very reason began to paint more abstract, using an expressionist/action painting style was because my health had caused my body to shake and I could no longer control my hands from shaking and hold a paint brush/pencil/pen still enough to create details/paint in the way I used to. I could no longer be a 'perfectionist' or keep to the style I once did. Although, yes at first this this caused me deep distress and effected my mental health dramatically and was also even the cause of my smoking again after 9 years of giving up! I adapted, I changed my style, process and method of painting so that I would continue to reap the therapeutic benefits I had discovered help me in such a profound way. More than that though, it taught me a vital life lesson. When we can no longer continue to do the things we once did, it doesn't mean we have to give up, it just means we need to find a way to adapt. This felt like an epiphany to me, it struck a huge chord within my soul and I inadvertently developed another series of it's own as I realised in every violent storm there is magnificently beautiful bright lightening. You just have to be brave and look directly into the storm and you will see the 'Bright Lightening', and what a magnificent sight it is.